*
THAT
and
THAT
really makes me giddy. Almost as much as
THIS
did last night.
~wink~
Thursday also means.....
I have been meaning to do this one for awhile now.
You see, I often come across AWESOME blogs that I would like to add to my blogroll however, instead of taking the time to add them (TIME?? Who has that anyway) I will save them in my BOOKMARKS section. *Until I get that thing called TIME to add them.
SO.....
Here are 13 blogs that need to be added to my blogroll :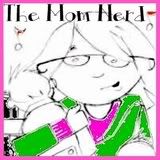 Meg Duerksen's Whatever
Tidy Mom
The Tum Tum Tree
Project Domestic Bliss
Oh Happy Day
Trey and Lucy
Go ahead, click on the links or banners....You know ya wanna!
Now hopefully I can find the time to add them all to my sidebar.
**
For more Thursday 13 entries visit
Thursday13.com
.